It's amazing how much she has grown in 3 months since I last photographed her!
Hat from Adorably Hooked Etsy shop.
---
---
Inspiration: my love for all things Swedish… be it coffee, dala horses, yellow, blue, Ikea, or Carl Larsson paintings. Here are some cute things from Etsy.
---
What a sweetie! The headbands she is wearing are from from Little Lovely Bug Etsy shop.
This outfit is from Mika Made Hawaii Etsy shop.
Such a happy girl!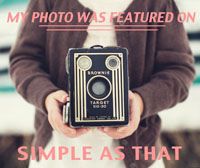 ---
This post was originally published on February 12, 2012. You can view the first publishing here. Happy Valentines Day!
I'll never forget how his face lit up and he smiled when I asked him how they met. As he began to tell the story I realized he was talking faster than I could write. He was talking about something very dear to him. Something that still caused a twinkle in his eye and brought a smile to his face. As Walter told me about they day he met his wife Rose I knew this was a special story to him.
At their first glimpse they both were attracted. "I thought he was kind of cute," Rose said, "Now I would say handsome or nice looking."
When I asked Walter what his first thoughts were when he saw Rose he said, "Oh wow!"
They met on the Rice Lake Public Library steps when Rose was a sophomore in High School and Walter was 20 years old. "I was too young to go with him then," she said. "The lady I was staying with wanted me to go with High School Students. We dropped it until I was 18. That's a pretty good age."
Walter was with a friend and he asked his friend to introduce them. His friend ran down the sidewalk and told her that Walter wanted to get acquainted with her. They met, learned each other's names and got acquainted. When Walter was 23 and Rose was 19 they got married, Walter said. Walter and Rose have been married 71 years. Last year at about this time I stopped by and asked them some questions about what they had learned in there years of marriage and about their love story.
"I have known Walter and Rose all my life," Kim, a friend of the couple said, "For many years I thought we were related, and disappointed to realize we were not. They have always managed to keep their admiration for each other. It was always evident with the smiles shared between the two of them. They would say the secret for them is that never once did they go to bed angry with one another…wow, how many of us have such bragging rights? Their love of God is also clearly evident on each of their faces. GREAT EXAMPLES for us all!"
"When you're married 70 years there's a lot of changes," Rose told me. I asked her how they got through the changes and hard times they had faced. "We did a lot of praying," she answered.
"It pays to trust the Lord," Walter said.
"One experience (of God answering prayer) will help you have faith for the next one," Rose added.
Walter added, "It means a lot if you both agree in one accord that your going to live for the Lord and go to church together. That's the main thing that's kept us together."
What couple inspires you? How has their example impacted your life? Comment below.
---
I love the way the morning sun spreads golden light over the snow and the shadows glimmer blue. Winter mornings when I can pause to take in the sunrise, drink a mug of coffee, and give thanks for life's small joys bring such calm into my life.
inspired by a snowy morning.
Treasury tool
---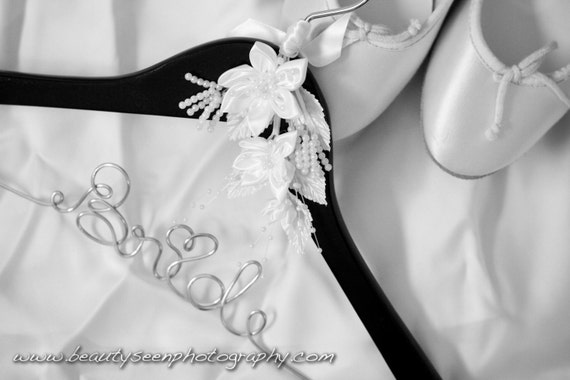 Isn't this hanger lovely? Photographing these products for Homes and Weddings Etsy shop was a lot of fun! I enjoyed the creative challenge. The shop owner's service is very prompt, even for custom pieces and her work is beautiful and high quality. I was so pleased with the products she sent to me. Stop by her Etsy shop to see more of her beautiful work.
"That picture gives me chills. In a good way. Very romantic, like a person should be dressed in a very fashionable gown sipping expensive champagne to look at it,"  Jane Marie, a friend of the seller said about the photographs I took. Thank you for the kind words Jane. (I have heard her treats found at her Etsy shop are out-of-this-world-delicious!)
Connecting with Etsy sellers has been really a great experience for me. It is a wonderful, helpful, giving and creative community. You can see more images I photographed on Etsy here. If you have an Etsy shop and would like photographs of your items in trade for being able to keep your products feel free to contact me to see if a trade would be a good fit for both of us.
Stop by these shops to see more items created by this seller:
Home and Weddings Etsy Shop
Handmade Affair Etsy Shop
---
Showing my grandma my engagement ring.
One of my favorite photographs from this Christmas.
---
* Are you a mom of a cute kiddo and would like a complimentary session this winter? I am looking for boys ages 3 months to 5 years and a 0-3 month old girl to model hats from Adorably Hooked.
* Gwen Duhart from Corpus Christi, TX makes the cutest crochet items that she sells on her Etsy shop. She wants cute photographs of little ones wearing that hats she creates for her shop.
* Sessions will take place between 8:00 am and 1:30 pm Wednesday through Friday, January 16-Febuary 22, 2012. They will last for about an hour. You must be willing to sign a model release.
* Images on CD and prints will be available to purchase at regular price. All who participate will receive a code for 25% off their entire purchase from Adorably Hooked if they choose to order.
* There are limited sessions available so e-mail me right away at rachel@beautyseenphotography.com to reserve your spot. Please let me know the age and gender of your child.
---
Jolene Lambert creates cute crocheted hats for little ones. I had so much fun photographing this owl newborn hat that she shipped to me from Canada!
Stop by her Etsy Shop and her facebook page to see more of her creations. You can buy this owl hat for a little one you know here.
---